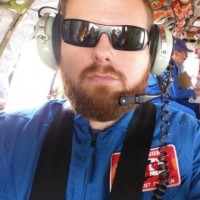 Aaron Fox (Managing Partner)
Phone: 316-925-1543
E-mail: aaron@foxcomotors.com
Hello, and welcome to the FoxCo Motors LLC Website!

I've always had the knack for mechanics and as a teenager, it always seemed like I had something to work on and something for sale. I would buy broken cars from the classified's or by finding them sitting for sale. By the time I graduated from high school I had turned over 20 cars.

I am a graduate from Wichita State with a degree in Business Administration and with that I have had the opportunity to enjoy a successful career in the flight testing industry which even more enhanced my attention to detail and technical abilities.

For a summary of my professional career, you can visit my linked profile at:
https://www.linkedin.com/in/agfox1

Take a look around the site and if anything interests you be sure to shoot me an email, a text, or give me a call!